Owning a Second Home Can be Easier than You Thought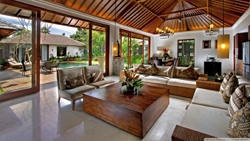 A dream home is within reach. Securitas Mortgage can find the right loan to help you buy and finance a 2nd home or investment property. Our pre-qualification process will ensure you are ready to buy and we can assist in finding a real estate agent in your area!
We have helped thousands of clients get into their dream vacation homes and buy lucrative investment properties. Speak with one of our experts to find out more.
Mortgage Loan Programs for Vacation and Investment Homes
30-Year Loan
Take advantage of low rates by locking into a low payment with a traditional 30-year loan
15-Year Loan
Get the same security of a 30-year fixed rate mortgage, but pay your mortgage off in half the time.
Get Pre-Qualified
Increase your bargaining power by getting pre-qualified with us today.
Not sure which program is right for you? Contact one of our specialists today! The Securitas Mortgage team can get you pre-qualified and find you the loan that best meets your needs. Find out how you can get pre-qualified today!
Working with Securitas Mortgage
Securitas Mortgage offers some of the most competitive rates in the Nation!
Fast and efficient, we close most of our loans in 30 days or less.
We offer a variety of loans. Securitas Mortgage will find you the loan that is right for you!!!